How to Build a Sandblaster?
A sandblaster can be used for a variety of things, such as giving your jeans a bit more of an acid wash look or taking the finish off something to add a fresh coat of paint. You can purchase a sandblaster or you can build a sandblaster yourself with a few inexpensive items you may already have in your home.
1. Get some protective clothing. The most important part of building a sandblaster is making sure that you have protective clothing to wear when your sandblaster is in use. You will need to have clothing that covers you completely, including your face. Be sure your protective clothing includes goggles.
2. Attach air hose to air gun. Check the size of your air gun connection, but most air guns have a 1/2-inch connector for the air hose. It is important the air hose fits properly, otherwise sand will come out at the connection.
3. Put the end of the hose into the sand bucket. Do this when the bucket is empty so you can get the hose almost all the way inside the bucket. Tape the hose to the side with duct tape or electrical tape to hold the hose into place. Once you start using your sandblaster, the hose in the bucket will move around if it is not taped to the side.
4. Fill the bucket with fine grain sand. For jeans, you will only need enough sand to fill a small kid's beach sand bucket.
5. Put on your protective clothing to use your sandblaster. Be sure you have covered anything you do not want to get sandblasted on the item you are working on.
Feng Blast Recommendations: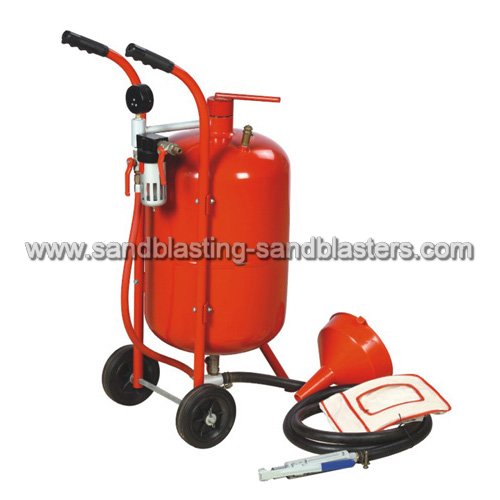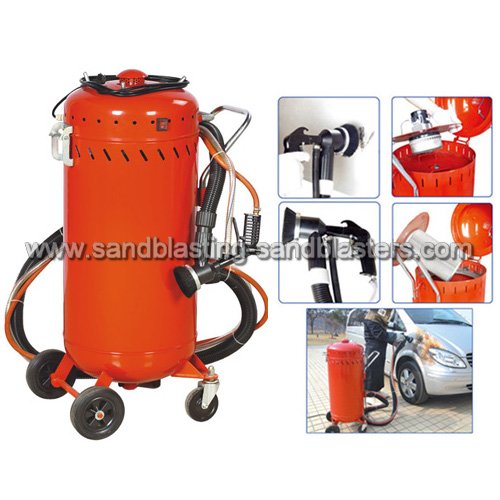 Tags:
FAQ